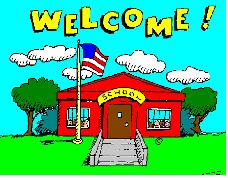 Mrs. Hazel's Class

Grade 2 ~ H. Olive Day School
Welcome to the Second Grade!
We are glad you are visiting our Web Page.
In second grade we are learning the basic:
RESPECT 
learning to show respect or appreciation of other
RESPONSIBILITY
learning to do our work and jobs on our own.
RESOURCEFULNESS
learning to deal with new or different situations.
 HAPPY CHILDREN MAKE EAGER LEARNERS!