Please be sure to label any clothing sent in the classroom, pants, coats, snowpants, hats, etc. as best you can.
---
"These Weeks We....."
This is a bi-weekly newsletter that will come home on most Fridays. We do ask that you take the time to read it 
and use it as a starting point for asking your child questions about what we are learning at school.
Special reminders for upcoming events are also included.      
---

Many children like to celebrate their birthdays at school. We count the birthdays in each month and compare 
the months as we learn more about our calendar. 
  We sing "Happy Birthday and ask that if you 
would like to come in and read a special story to the class please send in a note and let us know so we can arrange a good time.
---
---
Reminders 

Notes from Home
A note is needed if you will be picking your child up at school.  
Pick-up Location: during school hours at the Main Office, end of school day
the school library (please use side door). Please make sure the note is safely
put in your child's folder.
---
---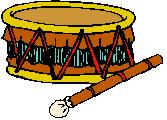 Toys from Home
Children are encouraged to bring in favorite books, audio tapes, and natural discoveries 
(shells, bird nests, etc.) 

share with the class. 

Toys such as action figures, dolls and stuffed 
animals are easily lost and broken when 

shared with a large group and are a great distraction 
throughout the day and should be left at home
.